The earth is here.
Let's hope to stay.
Turn off the lights
when you go
out to play.
If you go out
with your dog today
pick up after him.
Happy Earth Day.
What can you do to protect our environment? To make the earth a better place to be? Today we are to celebrate the earth, so have fun planting flowers, picking flowers and playing with your dog and picking up after him. Can you try writing your own poem today to celebrate Earth Day?
I have one more manticore poem to share with you, but that can wait until tomorrow.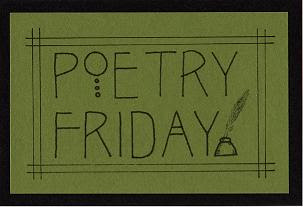 Today I'm here to celebrate the Poetry Friday Roundup. All the children's poets have gathered over at
Jama Rattigan's
blog to leave links to our poems. You can find more poetry at
Jama's Alphabet Soup
.
Thank you Jama Rattigan for another delightful, fun, educational, picturesque, yummy post. Thank you for hosting us this week and throwing a GREAT party.
Writing is an exploration. You start from nothing and learn as you go.

E. L. Doctorow