For National Poetry Month I've been working with the children at Kapaa Elementary School to write manticore poems. First we create our own manticore creature. Here is a Zeaffigken we created. It has the head of a zebra. The body of a giraffe, the tail of an iguana, and chicken feet.
Then we tried writing our poem.
THE ZEAFFIGKEN
My zeaffigken is an amazing thing!
With his giraffe neck, you should hear him sing.
And when he runs, he goes right past,
With chicken legs, he's really fast.
You might have fun making your own manticore poem. Use at least three different animals for a head, a body and legs or wings. Name your manticore. You get to invent a new word for this. Tells us what your manticore likes to do or eat. Where does it live? Have fun drawing your manticore and writing your poem.
Do what you love and everyday will be play.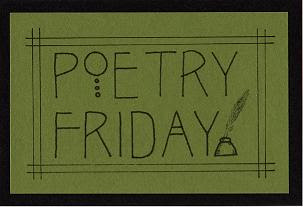 Today is Poetry Friday and the Poetry Friday Roundup is being hosted by Michelle Heidenrich Barnes on her blog Today's Little Ditty . You can find more poetry here. Thank you Michelle for hosting us today.