Come to me.
Bring a poem.
I will be fed
on your hearts words.
Your poetry challenge for today is to add the next two lines to this poem. Can you see I have set up a pattern? The first two lines each have three words in them. The next two lines each have four words. Your two lines should each have five words. Can you do it? Challenge yourself.
I couldn't think about what to write today. When that happens I often go to my book, DAY TO DAY: a calendar of notable birthdays and events, written by David E. Johnson. I found out today was the birthday of Rod McKuen. At one time he was called the unofficial poet laureate of the United States. He helped to make poetry popular for the American public. His life story is fascinating and hard for me to imagine. McKuen was born in a Salvation Army Hostel in Oakland, CA. He never knew his father. He ran away from home when he was 11. He never completed high school. He worked as a ranch hand, surveyor, lumberjack, railroad worker, rodeo cowboy, stuntman for the movies and a radio disc jockey. You can find out more about his life here and here.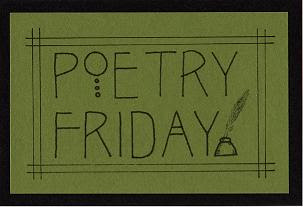 Today's Poetry Friday Round Up is being hosted by Buffy Silverman on her blog. You can find more poetry posts here. Thanks for hosting us, Buffy.
It doesn't matter who you love, or how you love, but that you love.

Rod McKuen