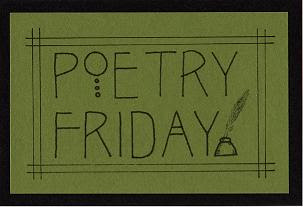 To celebrate National Poetry Month, I thought it might be fun to try some new forms of poetry. The form explored today is the TRIVERSEN. The Triversen, an English stanza form, originated with William Carlos Williams. Each stanza, consists of three lines which present a complete clause or thought. A sentence forms the stanza. No syllable count or meter is required and ideally the poem has six stanzas.
I found about this form first in my reference book,
The Shapes of our Singing
by Robin Skelton and then
Robert Lee Brewer
wrote about it
here
. And, my
Dictionary of Poetic Terms
by Jack Myers and Don C. Wukasch has more. But, basically a Triversen is an American form made popular by William Carlos Williams. It is:
1. made up of six sentences or stanzas
2. broken into three phrases for each stanza.
I think that rather than iambics, Williams was arguing that this phrasing better represented American conversations. Here is my attempt at a Triversen.
SPRING
In springtime
why are there so many
rainy showers?
I am stuck indoors
for hours
and hours.
When I am ready
for heat
and blazing sun.
The clouds cry
their tears
on everyone.
Spring is supposed
to be about new beginnings
and baseballs' extra innings.
But I wonder like a carrot
with roots underground
can the best be seen.
Your poetry challenge for today is to try writing your own Triversen. Remember, it usually doesn't rhyme. And, has a variable foot. Just have fun playing with a new form.
It is always fun to try on new shoes to see if it is a good fit.
My schedule shows that Laura Purdie Salas is hosting this Friday's Poetry Roundup on her blog Writing the World for Kids. You can go here, to her blog to find more poetry posts. Thank you Laura for hosting us this week.